On Bonfire Night thinkBIM travelled to a great new venue at the University of Hull. The event was to focus on 'Young BIM Leaders' and promised to be very informative with 3 excellent speakers.
We heard from Alison Watson at Class of Your Own, the driving force behind Design…Engineer…Construct! the accredited curriculum aimed at engaging tomorrow's construction industry professionals during their secondary education, ; Laura Mulligan one of the teachers involved at Archbishop Sentamu Academy in Hull; and finally from Rob Charlton, the Chief Executive of _spacegroup architects, sponsors of the Design…Engineer…Construct! scheme at the Academy and a strong advocate for the training of the next generation of construction professionals.
Our chair for the evening was Tom Oulton, BIM Manager at East Riding County Council and the CIC Yorkshire & Humberside BIM Hub Champion. Tom explained that ERYC has employed one of the students from the Academy as an apprentice and he is great (the student, not Tom!). Tom stated if this is the type of student they are educating then the future of our industry is safe. Tom remarked that Alison and Laura were presenting what he calls the "Houston Hypothesis" 'I believe the children are our future'.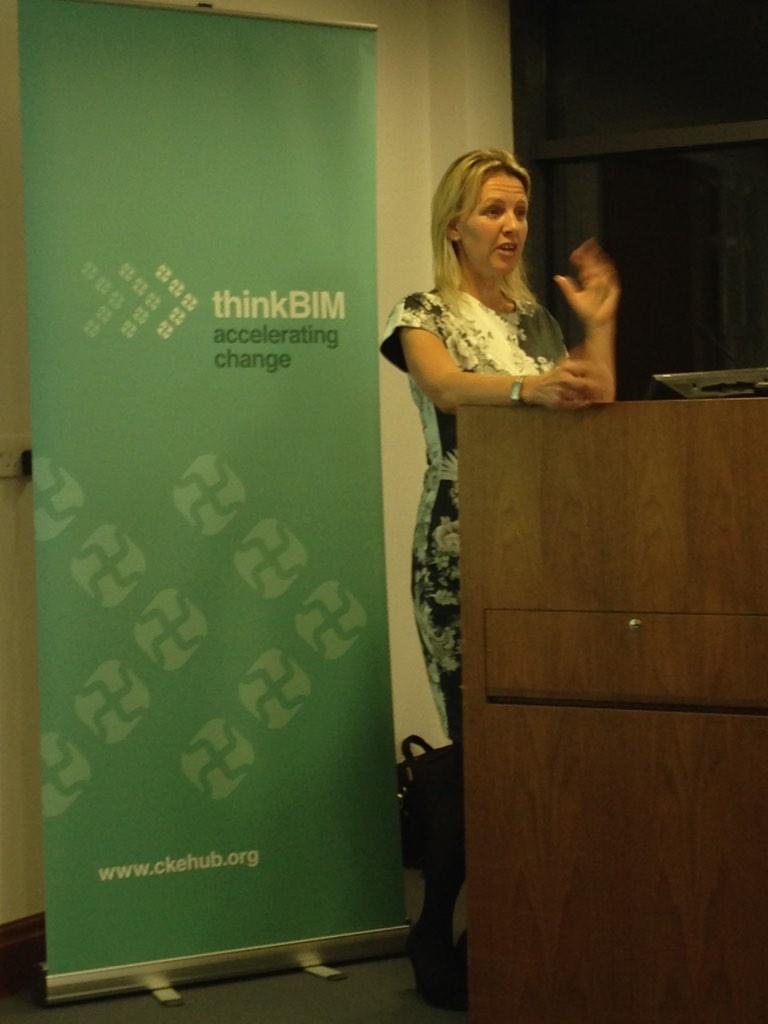 Alison began by saying that the understanding of the digital built environment has to start at a younger age, ideally at secondary school. Alison attended Nottingham Trent University earlier in the day and lots of contractors and academics in the room were complaining about the lack of skills such as employability skills, numeracy, literacy and practical skills.   Alison believes there needs to be a big effort from the industry to engage school children but most importantly to engage school teachers and parents. We need to engage more school teachers because teachers inspire children. Often teachers can be just as important in a child's life as a parent. Alison spoke about how valued and inspiring Laura Mulligan has become to the children she is teaching at the Academy. Alison explained that DEC! is now delivering a Level 3 course and pending UCAS points and school performance table points (making it equivalent to an A level) because of University and Industry support. Alison described how tough it had been to convince the Department for Education that our Construction Industry is worthy of an academic profile as well. The time for a new qualification has never been better. Alison explained to the professionals in the room that passing on their knowledge to teachers like Laura is fundamental if we are to take teachers who have no prior experience of the Construction Industry to the level she is at now.
Laura started by explaining she is a design technology teacher. Laura explained the socio-economics of the area where Archbishop Sentamu academy is situated, along with historic aspirations within the locality and how the Academy is proactively working with students and their families changing these aspirations for the better. Laura talked about her background in interior design and soft furnishing working for Laura Ashley. She had some experience working on private housing sites but most of the construction industry was totally unknown when starting out with the curriculum, so links with industry professionals has helped her to develop as a teacher in using software such as Revit. Space group has worked closely with Laura to increase her skills so she can teach the children. Laura talked about how engaged the children are when the industry experts come in. For example during a land survey they didn't want their morning breaks or lunch as they carried on working because they were so engaged. Laura asked them beforehand how many wanted to be a land surveyor and none of the students knew what this was! At the end of the session, 9 out of 11 students now want to be a surveyor after only 1 day doing a task! Standing in a field they were engaged because it's not in the classroom.
Laura explained it's not a tough curriculum but the industry perception is that this is the type of thing is taught at University level. They are 14-16yr old students who are younger than GCSE level but doing the equivalent and 100% pass rate is expected. Students pick their own design brief and the Year 10 students are currently working on a project relating to the 2017 City of Culture. The local area doesn't have a youth activity centre so the Year 9 students decided to design one. Laura talked about some students who presented at BIM Show Live and people were tweeting 'I have staff that can't do this!' Two 16yr old students have produced all of the student training videos on how to use Revit. The students learn faster because they are 'like sponges' and just absorb all the information.   These videos are referred to as 'pupil speak' and the benefit is that if an industry expert presents to the students they may use terminology which is beyond the students comprehension, so the videos simplify the subject matter whilst still achieving the same outcome. Laura talked about 3 outstanding students in particular who at 16yrs old are equivalent to a level 6 University student and are industry ready and have done this as a level 2 GCSE equivalent. There are lots of companies wanting these students for apprenticeships.
Laura is also keen to get more girls involved and to try and change the perception of the construction industry. Laura talked about Class Of Your Own's BEST teacher CPD programme. There are currently 8 teachers piloting this programme with a view to rolling this out and supporting other teachers in the New Year. They are producing schemes of work and teaching materials and helping to shape delivery of the curriculum and BEST programme for COYO. A large part of the success of the curriculum, and in turn the students, comes from support from the industry, which will ultimately result in the generation of candidates they will want want to employ. Laura finished by saying if any employers are interested in apprenticeships or work experience she would welcome you into the Academy to meet the students or to observe a lesson , alternatively she would love to send some of the kids from the Academy to gain 'real-world' experience in a construction industry setting. Laura spoke with real passion and clearly has a love for her job and the work she is doing for the students at the academy.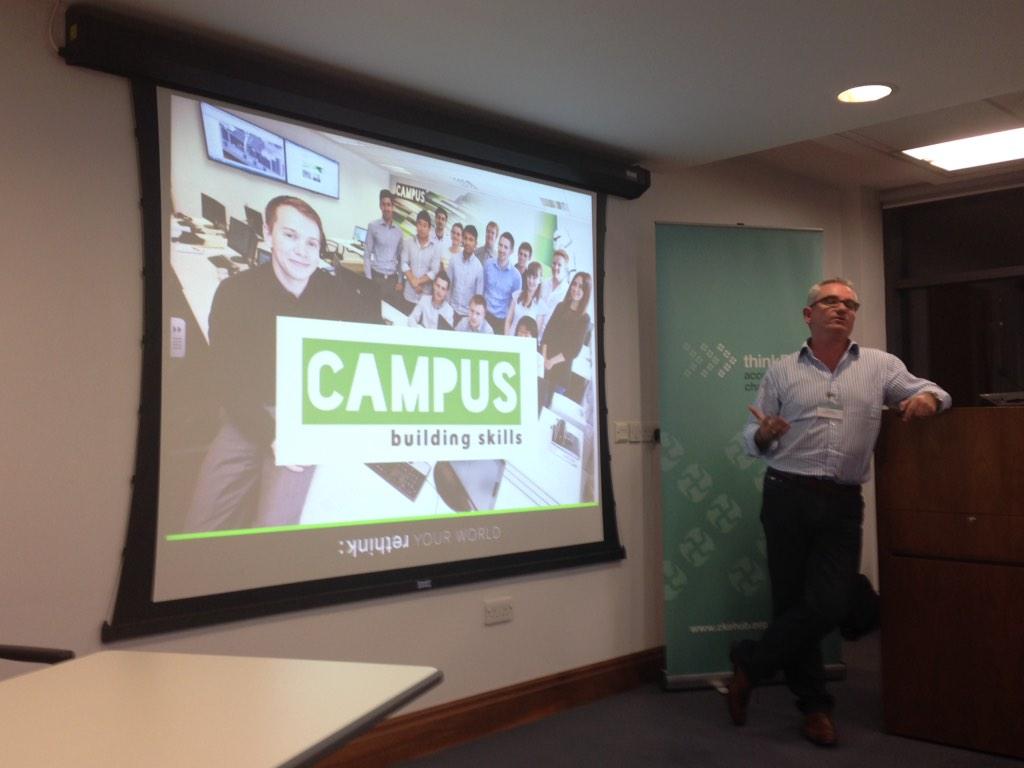 Next up was Rob Charlton from Space group. He began by praising Laura for the brilliant work she is doing at the Academy. Rob talked about us being in a revolution and used the analogy of VHS to Netflix and paper to data! Rob stated we need more young people and women in the Construction industry. Rob talked about the 'baby boomers' and 'generation X'. Rob agreed that the students who spoke at BIM Show Live were brilliant. Rob explained that 'generation Y' won't accept waste in Construction. They think differently and they really question things. Rob talked about how he set up CAMPUS to address the skills gap and encourage young people to enter the construction sector. 15 students started the CAMPUS programme last year. They had left University with a degree but no practical skills. CAMPUS is a 12 week intensive course and the idea is to get these students a job. 3 cohorts have been delivered so far and everyone has a job and support from the industry.   Rob explained that a lot of interaction and networking was done via social media. Rob stated 'I love construction it's in my blood'. Rob believes we need to bridge the gap between academia and the industry and encouraged everybody to 'join the revolution'.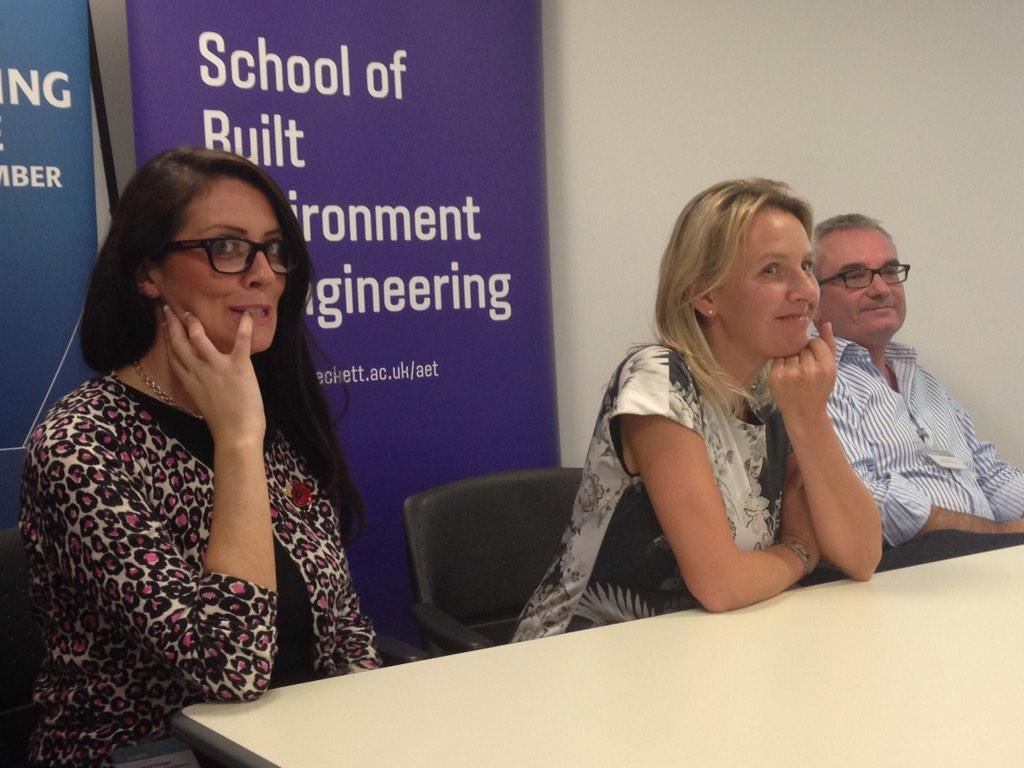 Q and A summary
Questions and Observations from the floor included:-
Q: It is really inspiring what you are doing especially when some parents tell their children not to go into Construction.
A: Laura explained that the head of the Academy is very progressive and teachers are given the opportunity to inspire children in the technical world we live in.   At parents evening all the models and videos are displayed. A lot of parents are not keen on their children going to University but believe in and do see the value of Apprenticeships. Alison was concerned there is a lack of Government investment and it is not given value in schools. The skills gap is an issue that must be addressed.
Q: It is great what you're doing. Is it difficult to get a 14 year old to commit.
A: Laura confirmed that it is not difficult. Some children know exactly what they want to do and what they want to be. Alison said that children are inspired by technology and let's give children the opportunity to learn English, Maths and Science through a project because we want to inspire kids.   You can engage children in a building project that embraces Law, Accountancy, Engineering and Construction because it is the whole package but these type of schemes need to be supported properly.   Rob stated that he wants the UK to be the best Construction Industry in the world. We need to encourage young people to come into this industry. Laura talked about how her children excel when they find something they are good at. The students only spend about 10% of their time with a pen because they are so computer savvy.
The general feeling from the delegates in the room was that we are all in this together and its time for change. Rob commented that 'If you don't change you will die in this industry so please get on board'. Laura finished by reminding everybody that the children on this course are effectively doing a 2 year job interview. The companies who are on board with the scheme have 2 years in which to get to know these children and to mould and shape them.
Tom thanked all our speakers for their presentations and remarked that the people in the room must have been inspired.
Our next event is the GreenBIM conference on 3rd December 2014.